Hi everyone, did last week's flower fabric's inspiration board really get you going to create? It did for me. I will post you some of my flower fabric creation in later post. This week's inspiration board is all about Silhouette.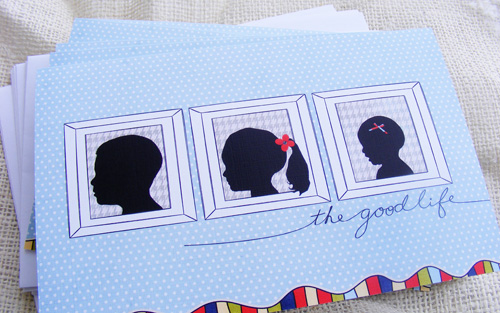 Photos and tutorial can be found
here
.
There are few ways to create silhouette. You can use
Picnik.com
or photoshop (
see tutorial
) to edit your photo, print them out and just cut them away. Or you can create a stencil and apply ink to fabric, check out this
blog by MADE
01.
Family Silhouette
from
Modest Maven blogs
. // 02.
Baby Bumblebee
by
The Shabby Chick Cottage
Etsy Shop. // 03.
Laundry Sign
from
How Does She?
Blog. // 04.
Fabric Silhouette
by
Besserina Blog
Hope you enjoy them.
Live Love and be Creative
Ira.